» About SNS Internet
We have been online since 2001 helping hundreds of businesses with new domain names, websites, SEO and email.
Based in Nottingham we have clients throughout the UK, many of whom have been with us from the start.
We have both Windows and Linux servers available and a fantastic uptime record. Host your business website with us for a reliable service.
» What our customers say
"Site's looking good - very pleased thank you."
"I am very pleased and I will be sending more work your way. "
"Excellent reliability and very helpful - I wouldn't hesitate to recommend SNS Internet"
"Exceptional value for money - my sight was up and running within 48 hours!"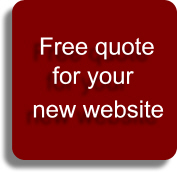 SNS Internet Business Websites
Get your business online quickly and easily with one of our website packages. No technical knowledge required, your business can be online within 7 days with a new website and your own email.
Business Website Components
The four main components of a business website are:
Domain name registration
Registering your own domain name (eg. www.yourbusiness.co.uk) gives your business credibility. It also allows you to have email addresses @yourbusiness.co.uk.
Website Hosting
Once you have your domain name sorted you need a space to store all of the pages of your website. Hosting also includes your emails. We have both Windows and Linux servers available and uptime over 99.9%.
Web Design
We can design your new site for you, whether it is a single page or a hundred pages driven by a database with shopping cart integration.
Search Engine Optimisation (SEO)
The final piece of the jigsaw, and by far the most important. * Having a website with no visitors is pointless *. Search engine optimisation drives your website higher in the search engine rankings delivering more visitors, more enquiries, more leads....and more business!